Some people can get through most of their time without glasses. Others may end up getting them when they are younger. For the rest of us, vision problems don't show up until early or middle adulthood. Everyone's glasses journey is a little different, so women sunglasses factory how do you know if you need glasses? It can be difficult to tell if you need glasses when you've never worn glasses before, but look for the following warning signs to determine if you need corrective lenses:
2022 HW2075 women sexy cat eye blue light blocking glasses optical glass frame eyewear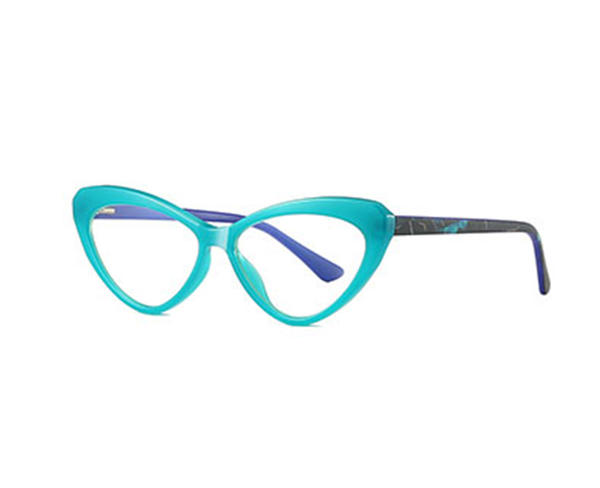 1. Blurred vision
2. Squinting when looking at something
3. Frequent headaches
4. Move objects closer/away to be able to see them clearly
5. Tired or irritated eyes
Of course, the best thing to do is to make an appointment with an eye specialist. Only an ophthalmologist can accurately assess your vision and give you the information you need.