The sports sunglasses industry consists of a variety of product categories. This article will discuss some of the key features of sports sunglasses. These include the coating, tint and polarization of the lenses. A lightweight and durable frame is also an important factor in choosing the best sports sunglasses for you. Lens coatings improve your vision and protect your eyes from glare and smudges. There are many types of lens coatings to choose from, the right one depends on your needs and preferences. A high-quality coating will make a huge difference, especially when you're doing sports that require sharp and clear eyes. Some types of lenses have anti-reflective coatings that prevent glare.
One piece lens outdoor sports sun glasses vintage unisex custom sunglasses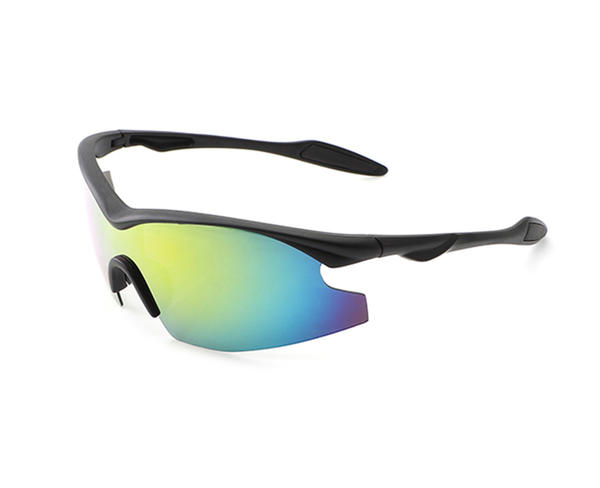 These coatings are microscopic thin layers that prevent light from reflecting off the lens. This is especially useful if you are exercising or reading a book in bright light. Lens tint is an important consideration when choosing sports sunglasses. In general, you want to choose lens tints that block glare and prevent eye damage. There are many different options to choose from and choosing the right lens tint will depend on your personal preferences and the lighting conditions you are in. However, there are some tips to keep in mind to make sure you find the perfect sports sunglasses for your needs. Sports sunglasses have lenses that are polarized to reduce the amount of reflected light that reaches your eyes. However, this technology is not available in all sunglasses. While darker shades may look more striking, they don't address the problem of extra UV radiation.
Likewise, polarized lenses reduce the amount of visible light entering the eye. Polarized lenses also enhance contrast and clarity. This feature is useful when performing sports that require split-second decisions. Sports like baseball, tennis, and softball require quick reflexes. When you wear polarized glasses, you will be able to judge distances better. Lenses can also help you understand your opponent better. The polarized lenses of sports sunglasses are one of the most important characteristics of a good pair of sunglasses. You should also make sure that the sunglasses you buy are impact-resistant. They should also provide 100% UV protection. If you're an avid runner, you might want to consider a good pair of lightweight sports sunglasses.
These sunglasses protect your eyes while allowing you to see clearly at all times. They are usually made of shatterproof polycarbonate and offer UVA and UVB protection. They also feature silicone temple tips and nose pads for a secure fit. Lightweight sports sunglasses are becoming more and more popular, and many manufacturers have taken steps to improve their products. Some models have a hydrophobic coating to repel liquids and prevent scratches. Some lenses are also polarized to reduce harmful UVA and UVB effects. Unfortunately, this growing trend has led to widespread counterfeiting of these products.