There are many types of performance sports sunglasses available in the market today. Each style comes with different features. One important feature is the lens. It should be of high optical quality to enhance your vision. Performance lenses are available in many colors and tints. Some even come with polarized technology to reduce glare and enhance contrast.Performance sunglasses should be stylish as well. High-end sports sunglasses should be aerodynamic and look good with your favorite brand of clothing. They should also be comfortable and provide great protection against glare. Having a fashionable pair of sunglasses will set you apart from the crowd. Leading brands will also provide you with the latest styles, providing you with an edge over the competition.There are several different types of sports sunglasses, and the right ones can improve your performance in a variety of ways. They will reduce glare from reflective surfaces, while polarized lenses help keep your vision clear.
New photochromic color changing Polarized Sunglasses men's driver night vision glasses p8013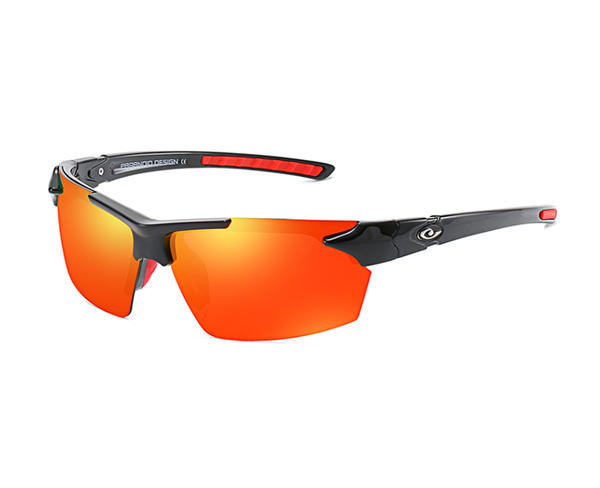 Model Number:HWP8013
Size:70-41-139
Brand logo printed on sunglasses:Screen Print / 3D printing/  transfer Print
Temple with logo printing:Support
Gender:Unisex
Frame material:PC Frame
Lens material:TAC POLARIZED 
lens color:Gradient tea/ Any Pantone color


Some of the sports sunglasses also come with special lens coatings that improve visual clarity and contrast sensitivity. In addition, you may be able to choose interchangeable lenses, which can help you customize the look of your sunglasses according to your preferences.Aside from protecting your eyes from the sun, sports sunglasses are designed to provide optimal comfort and fit. Their lightweight design helps them resist the elements, and their rigid frames help them stay in place even if you are sweating.Choosing the right tint for your sports sunglasses is an important aspect when it comes to protection for your eyes. Some lenses are naturally tinted to cut glare, while others have anti reflective coatings (ARs) to improve visual acuity. Your optometrist will be able to advise you on the best tint for your needs.
A common color choice for sports sunglasses is a rosy tinted lens, which is perfect for skiing and winter sports. It helps increase the depth of field and improve visibility in winter. It also helps block blue light, which reduces eye strain.A good pair of sports sunglasses will boost your performance when you need to see clearly in difficult conditions. They are usually light anAnti-reflective coatings on sports glasses aren't required, but they do help sunglasses last longer by reducing the amount of light that passes through them. These coatings are most effective on non-polarized lenses, because they block the light that is reflected from horizontal surfaces. However, they are not essential for every type of sports sunglasses.d comfortable to wear. These shades should fit snugly on your face and are made of high-quality materials such as polycarbonate.
They should be cleaned using a gentle eyeglass cleaner or microfiber cloth, and should be allowed to air dry after cleaning.If you are looking for sunglasses for running or cycling, look for a pair with glass lenses, which offer a crisp view. Choosing polarised lenses is another good idea. Many of these sunglasses are available with anti-reflective coatings. Some are even made of eco-friendly bamboo.Anti-reflective coatings in sports sunglasses are important because they reduce the glare that can cause a person to lose concentration and decrease their athletic performance. These coatings also help lenses to last longer by resisting dirt and water. Another benefit of anti-reflective coatings is that they help protect the wearer's eyes against harmful UV rays from the sun. Exposure to UV light can lead to eye problems, including cataracts, macular degeneration, and even damage to the cornea.