Sports sunglasses
are a great way to protect your eyes from the sun's harmful rays. They come in a variety of styles and materials, and are designed to offer durability and comfort for all day wear. You can even choose a pair that is interchangeable, allowing you to change your lenses when you need to.Prescription sport glasses with interchangeable lenses are just the thing if you're into water sports or sailing. The novelty factor will make you feel like you're the next big thing in the pool, and the optics on your glasses will keep your eyes glare-free for as long as you're there.Prescription sport glasses with interchangeable lenses come in all shapes and sizes, from full-on wraparounds to minimalistic frameless designs.
New style outdoor big frame big lens men's sunglasses sports cycling sunglasses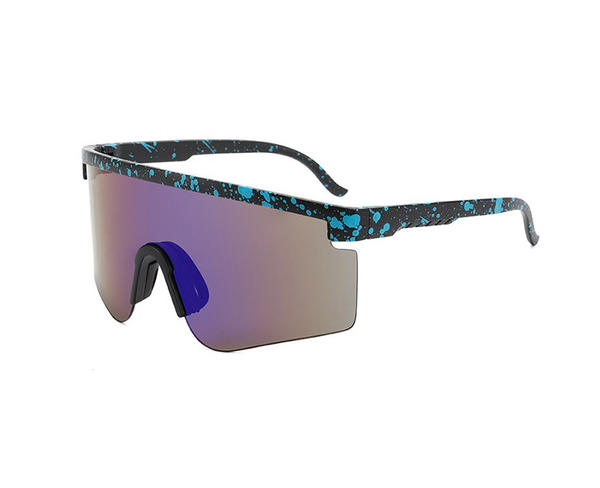 If you're looking for the best prescription eyewear available, you should do your homework. For example, the Switch from Wiley-X is the epitome of innovation, with a clever magnetic interchange lens system that allows you to instantly switch between lenses. It also comes with the most popular optical glasses, including the category-leading photochromic 2-4 lenses.If you want to improve the look of your sunglasses, you may want to consider applying an anti-reflective coating on the back of your lenses. Anti-reflective coatings are designed to reduce glare from the sun and other sources of light. The result is a pair of glasses that provide improved visual clarity and comfort.You can choose between a single, mirrored layer or a dual surface coating that provides crisp, clear vision in all types of lighting. Ideally, the hard coat underlayer is thermally cured.
In addition to enhancing the visual clarity of your eyeglasses, anti-reflective coatings are also water-resistant. This can be particularly helpful when you're taking part in water sports.When choosing a lens, be sure to ask your eye care provider about the different options available. There are many brands making superior products these days, so take your time and pick out what you like.Whether you're a weekend warrior or a pro athlete, having the right sunglasses is essential for your performance. They not only offer protection, but also increase comfort and help you see better.Performance sunglasses are designed with various lens tints to suit your needs. For example, you can have yellow lenses to filter blue light, or light rust to help you see better in the dark.
In addition, you can opt for a polarized pair, which is great for reducing glare and providing nighttime vision.These types of sunglasses are durable and lightweight. Designed for outdoor activities, they come with UV protective coatings. You can also find models that have additional features, like a high definition digital finish. Some even have multifocal lenses. Depending on your requirements, you can also get glasses with a clear lens, which provide dusk vision.If you want to protect your eyes from harmful ultraviolet rays, you should buy sunglasses with UV protection. UV rays can cause serious damage to your skin and eyes.Wearing glasses with UV protection is one of the most effective ways to protect your eyes from the sun. There are many options to choose from.